PUBLIC AUTHORITIES AND SMEs SHARE GOOD PRACTICES
Go to page >
Pioneering local and regional authorities and SMEs from across Europe already use satellite applications in their daily job. For the last seven years Eurisy has been collecting testimonials on how satellite applications have helped them in practice. Click on the map to see some success stories!
view larger map
Satellite images provide information about places, spaces, as well as spatial phenomena. Satellite navigation indicates absolute location, relative movement and time. Satellite telecommunication infrastructure ensures connectivity when terrestrial connections are down or inexistent.
The applications resulting from these technological capabilities are often used together and in combination with data from a multitude of sources – whether field measurements, statistics, historical data, or even tweets – to deliver useful digital services that allow us to navigate, to make decisions, or to communicate in new ways.
EUROPEAN INVESTMENTS IN SPACE
Europe invests in satellite infrastructure through two major programmes, Galileo and Copernicus. The resulting applications are expected to bring growth, jobs, and better quality of life for Europe's citizens.
Galileo, Europe' own state-of-the-art Global Navigation Satellite System (GNSS), provides accurate and guaranteed positioning for all types of civilian applications: including car navigators, mobile phones, maritime, road, rail and air transport. More on Galileo.
Copernicus, Europe's own Earth Observation system, provides free, full and open access to a wealth of important environmental data from a variety of different sources, including satellite imagery. More on Copernicus.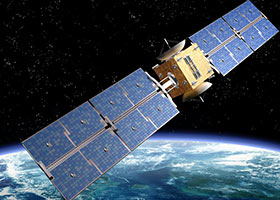 These are some of the events we will organise or contribute to this year. To see all events, go to the events page.
Read and comment our blog articles, and join the dialogue on social media.