Our Sat4Alps project meets emergency user communities at EENA 2018
1 June, 2018 | Author: @Eurisy | User uptake | tags: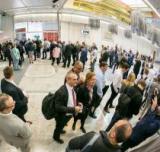 Eurisy attended the European Emergency Number Alliance's 2018 EENA Conference & Exhibition in Ljubljana, Slovenia. On the agenda – new technologies and innovation. Or rather how new technologies can benefit and/or support emergency and crisis response services. Here's what we're learned about the challenges and uses of satellite-based services in this sector.
read more >