The Hubert Curien Award

Background
In 1993, Hubert Curien, the Founding President of Eurisy, painted the visionary picture of a new generation of cross-sector scientists who would "go beyond their own specialisation" and "aim to encompass the whole complexity of human, cultural, environmental systems in which society evolves", in order to "provide decision-makers as well as citizens with the indispensable elements for big society choices".

The biannual Hubert Curien Award recognises outstanding efforts to help society benefit from space. Since its inception in 2004, Eurisy confers in 2018 the 8th edition of the Hubert Curien Award.
2018 Laureate
The Laureate for the 2018 Hubert Curien Award is
Ms Simonetta Di Pippo!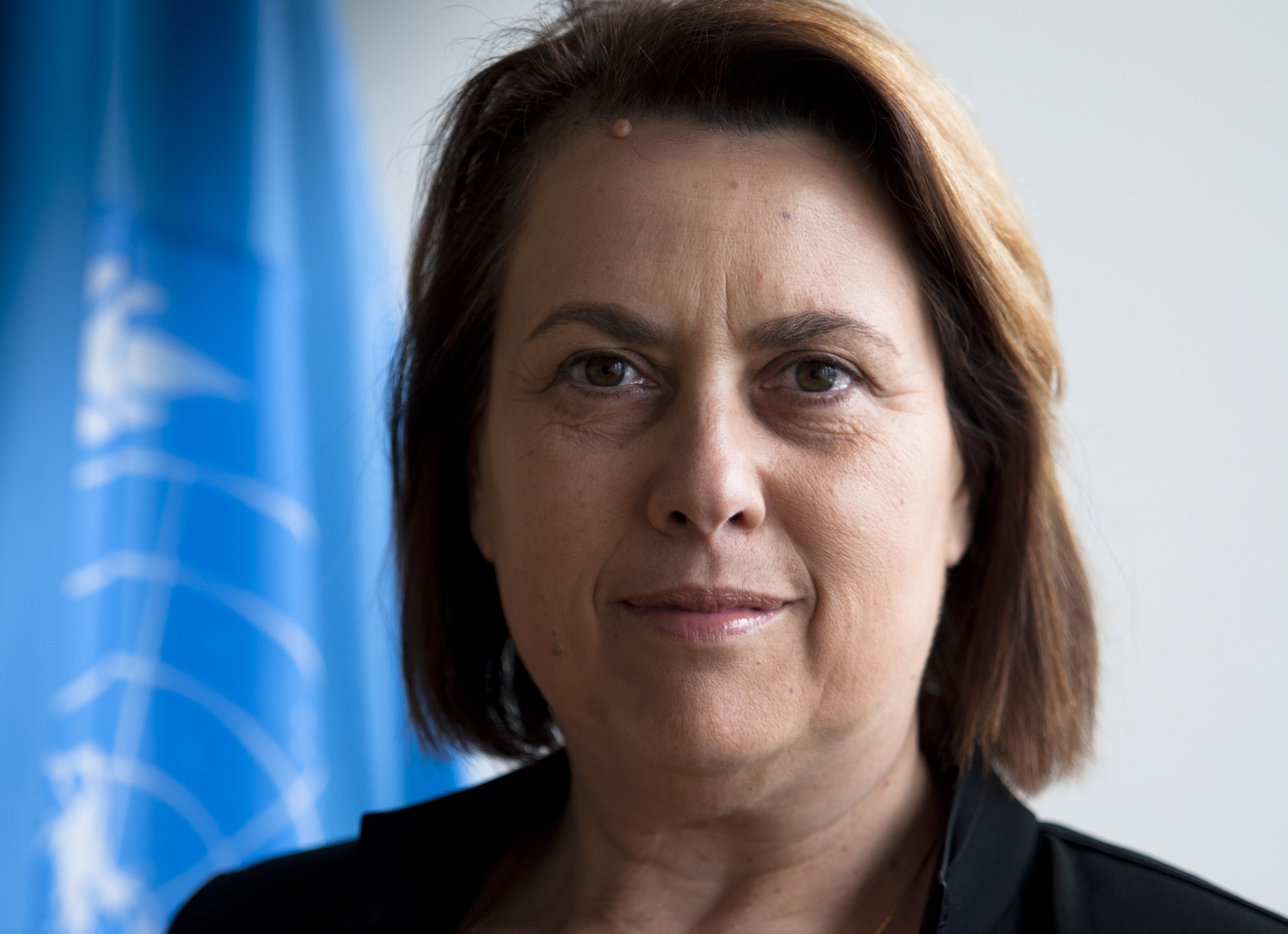 Simonetta Di Pippo is the Director of the United Nations Office for Outer Space Affairs (UNOOSA), which is mandated to enhance international cooperation in space activities to promote their use for humanity.
Prior to joining UNOOSA in 2014, she was Head of the European Space Policy Observatory at Agenzia Spaziale Italiana (ASI) in Brussels. Ms. Di Pippo also served as Director of Human Spaceflight of the European Space Agency from 2008 to 2011, and Director of the Observation of the Universe at ASI from 2002 to 2008, where she started her career in 1986. She has been an Academician of the International Academy of Astronautics (IAA) since 2013, and since 2016 a member of the IAA Board of Trustees. Ms. Di Pippo is also a member of the World Economic Forum Global Future Council on space technology starting from 2016.
Ms Di Pippo holds a Master's Degree in Astrophysics and Space Physics from University "La Sapienza" in Rome, an Honoris Causa Degree in Environmental Studies from St. John University, and an Honoris Causa Degree of Doctor in International Affairs from John Cabot University. Ms. Di Pippo was knighted by the President of the Italian Republic in 2006. In 2008, the International Astronomical Union named asteroid 21887 "Dipippo" in honour of her contribution to space activities.
As the Director for the United Nations Office for Outer Space Affairs, I lead a team working tirelessly to bring the benefits of space to everyone, everywhere. It is, therefore, a great honour to have this work recognised by receiving the prestigious Hubert Curien award. As the first-ever female recipient of the award, I also hope this recognition goes on to inspire a generation of future female leaders in the space sector.
Award Ceremony
The award ceremony will take place during the 69th edition of the International Astronautical Congress in Bremen, Germany on 2 October, 2018 during the Eurisy powered roundtable on "
Bridging Space and Society: Strategies of Space Agencies to Foster the Uptake of Satellite‐Based Services
". More information on the programme and speakers of this session can be found
here
Eligibility
All individuals, teams or institutions with proven merits in bridging space and society are eligible to be nominated by Eurisy members.
2018 Jury Members
The distinguished members of the 2018 edition's Jury included:
Roberto Battiston, President, Agenzia Spaziale Italiana (ASI)

Pierre Delsaux, Deputy Director General, DG Grow, European Commission (EC)

Pascale Ehrenfreund, Chair Executive Board, Deutsches Zentrum für Luft- und Raumfahrt (DLR)

Jean-Yves Le Gall, President, Centre National d'Etudes Spatiales (CNES)

Alain Ratier, Director General, European Organisation for the Exploitation of Meteorological Satellites (EUMETSAT)
Etienne Schneider, Deputy Prime Minister, Luxembourg

Johann-Dietrich Woerner, Director General, European Space Agency (ESA)
Previous Laureates
Alpbach Summer School Austria ( 2016)
International Space University (2012)
ESA Astronaut Frank De Winne (2010)
Prof Roger-Maurice Bonnet (2008)