SMEs, SME Associations
Innovation and networking support
Eurisy helps SMEs evaluate how operational geospatial and satcom services can help them improve business processes, improve their existing products and services, or create new ones.
This is achieved by:
informing SMEs of practical examples of geospatial and satcom services in use by their peers, and successful business cases;
promoting SMEs' successful and innovative products and services based on the use of geospatial and satcom applications
providing SMEs with access to support networks, such as APsme
This is offered free of charge to interested SMEs and their associations.
Initiatives and competitions supporting SMEs in and beyond the space sector
Various European initiatives are supporting SMEs in developing services, products and business using satellite data and services, including e.g.
ESA's Integrated Applications Promotion Programme,
ESA Technology Transfer Programme and business Incubation Centres,
European Satellite Navigation Competition (ESNC), and
Copernicus Masters competition.
ESA's Integrated Applications Promotion Programme (IAP) aims to develop sustainable tailor-made services for the benefit of society, ensured by the user-driven nature of the programme. The programme supports service industry and end-users evaluate and test the usefulness of integrating satellite services (earth observation, satnav, satcom, or any other space derived technology) with other technologies. Feasibility studies that integrate at least two satellite applications are eligible to be financed between 50% and 100%. Subsequent demonstration projects are eligible to 50% funding. More info here.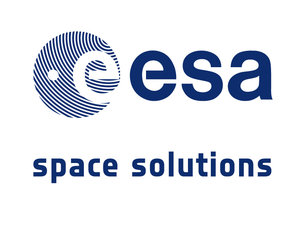 ESA's Technology Transfer Programme and Business Incubation Centres mission is to inspire and facilitate the use of space technology, systems and know-how for non-space applications. The programme aims to strengthen European industry by identifying new business opportunities for providers of space technology and systems. It enhances the know-how and competitiveness of these providers while broadening their business horizons.
The office has with its technology broker network successfully transferred over 200 space technologies to non-space sectors for applications as diverse as cooling suits for a Formula 1 racing team, ground penetrating radar to detect cracks in mine tunnels and several health-care innovations. Whether start-ups or spin-offs, ESA Business Incubation Centres (BICs) help to create viable business and new jobs by providing support to 60 companies every year in Europe. More than 180 new companies have received support to date. The programme has initiated as a limited partner the Open Sky Technology Fund, a €100 million venture fund that invests in start-ups using space technology. More info here.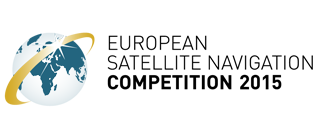 The European Satellite Navigation Competition (ESNC) annually is looking for services, products, and business innovations that use satellite navigation in everyday life. This year prizes will be awarded by some of the most relevant institutional GNSS stakeholders, such as the European GNSS Agency (GSA), the European Space Agency (ESA), the German Aerospace Center (DLR), and the German Federal Ministry of Transport and Digital Infrastructure (BMVI) in association with the Federal Ministry for Economic Affairs and Energy (BMWi). In addition, more than 20 partner regions from all over the world will host regional challenges.
The prize pool of the ESNC 2015 has a value of about EUR 1 million. Prizes include cash awards, business incubation, business coaching, patent consulting, technical support, access to testing facilities, prototype development, publicity, marketing support and much more. www.esnc.eu.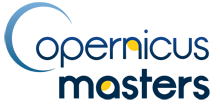 Since 2011, the annual Copernicus Masters competition is awarding prizes to outstanding ideas, applications, and business concepts that utilise Earth observation data for commercial purposes and socially relevant projects. Participants can choose from various topic specific challenges, that will be awarded by an array of prominent partners. Along with cash prizes, the winners will receive technical support in realising their ideas, access to satellite data, and start-up support from a prize pool worth a total of more than EUR 300,000.
Geared primarily toward start-ups and other companies, researchers, and students, the competition will require entrants to submit their applications from 15 April to 13 July 2015 at www.copernicus-masters.com.