The 2020 laureate will be selected by an independent committee.
This year's distinguished members of the Jury include:
Pierre Delsaux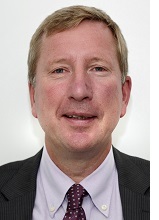 Deputy Director General, European Commission, DG Defence Industry and Space

Pierre Delsaux studied Law at the University of Liège, Belgium, and obtained his Master of Law at the Northwestern University, Chicago, in 1983. He was Legal Secretary at the European Court of Justice from 1984 to 1987, and worked in the private sector before joining the European Commission in 1991, where he started in the Directorate General for Competition. In 2011, he was appointed Deputy Director General with responsibilities for the Single Market in the EU. Since December 2015, he has been in charge of Space Policy, Copernicus and Defence at the European Commission Directorate General for the Internal Market, Industry, Entrepreneurship and SMEs (DG Growth). Today he is Deputiy Director General at DG Defence Industry and Space.
Pascale Ehrenfreund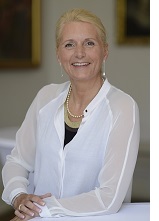 Chair of the Executive Board, German Aerospace Centre (DLR)
Pascale Ehrenfreund obtained degrees in Astronomy and Biology at the University of Vienna, where she also earned her doctorate in 1990. Between 2001 and 2005, Ehrenfreund held a professorship in Astrobiology at the University of Amsterdam and the University of Leiden, where she remains a Visiting Professor today. In addition, between 2005 and 2008 she was a Distinguished Visiting Scientist at the Jet Propulsion Laboratory in Pasadena, USA. In 2008 she became Professor of Space Policy and International Affairs at the Elliott School of International Affairs, George Washington University, and Lead Investigator at the NASA Astrobiology Institute. Since 2015, Pascale Ehrenfreund has been Chair of the DLR Executive Board. In 2019, she took up duty as president of the International Astronautical Federation.
Jean-Yves Le Gall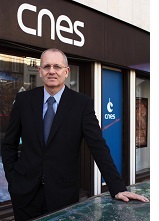 President, National Centre for Space Studies (CNES)
Jean-Yves Le Gall is a qualified engineer and scientist who has devoted his entire career to the European space programme, holding positions within the French national scientific research agency CNRS, several French ministries, at Novespace and a first stint with CNES before joining Starsem and Arianespace for 12 years, where he was CEO, then Chairman and CEO. Between 2016 and 2019, he was President of the International Astronautical Federation. Since 2013, Jean-Yves Le Gall is President of CNES. In this capacity, he is Interministerial Coordinator for satellite navigation programmes and Chair of the Administrative Board of GSA, the European GNSS Agency. He is also Co-Chair of the Council of the European Space Agency (ESA).
Alain Ratier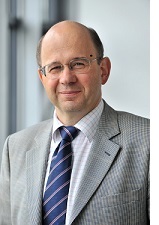 Director General, EUMETSAT
Alain Ratier studied mathematics and sciences, graduating from Ecole Polytechnique in 1981 and from the French National School of Meteorology in 1983. He also earned a Master degree in oceanography from the Paris VI University. He joined the French Meteorological Service in 1983. From 1987 to 1996, Mr. Ratier worked at the National Centre for Space Studies (CNES) on atmospheric, oceanographic and climate sciences. In 1996, Mr. Ratier was selected as the Director of Programme Development of EUMETSAT. In 2004, he returned to Météo-France, as Deputy Director-General. Mr. Ratier is the Director General of Eumetsat since 2011.
Giorgio Saccoccia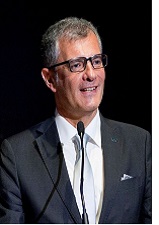 President, Italian Space Agency (ASI)
Giorgio Saccoccia holds a Degree in Aerospace Engineering from the University of Pisa and a Master's Degree in Business Administration from the Webster University of Leiden (Netherlands). He has been with ESA since 1997 in the Propulsion and Aerothermodynamics Division and as Deputy Director of the Mechanical Engineering Department since 2016. Mr. Saccoccia took up office as ASI's new President in 2019.
Jan Wörner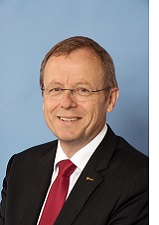 Director General, European Space Agency (ESA)
Jan Wörner studied civil engineering at the Technical University (TU) Berlin and TU Dramstadt, from where he graduated in 1985. In 1990, he returned to TU Dramstadt, where he was appointed as a professor of Civil Engineering and took over as Head of the Test and Research Institute. Jan Wörner headed the university from 1995 to 2007. From March 2007 to June 2015, he served as Chairman of the Executive Board of the German Aerospace Center (DLR). He became the ESA Director General on 1 July 2015.