Operational uses of satellite-based applications in the public sector: A case-study review
10 March, 2015 |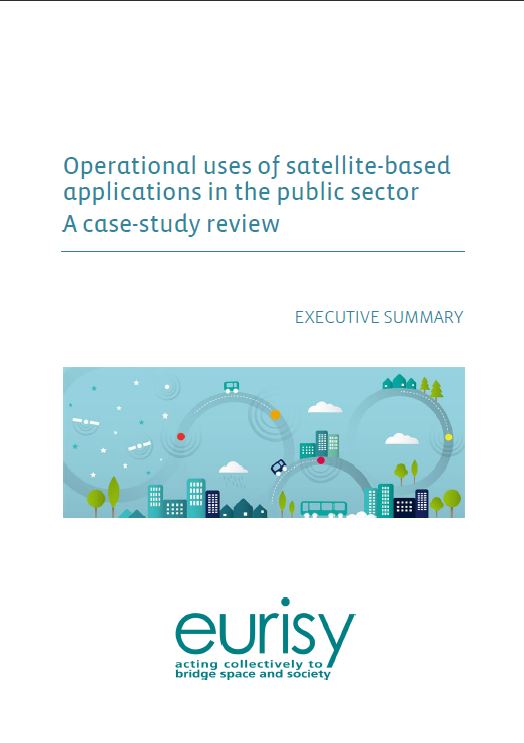 This publication presents the results of an analysis on ten public authorities using satellite-based services operationally. It describes the framework of use of the satellite-based services considered, their costs, the challenges faced from the public authorities enquired and the benefits derived from their use. The full analytical report "Operational uses of satellite-based applications in the public sector: a case study review" and the annexed Case Study Reports are available on request (please write to publications@eurisy.org).
The publication has been implemented thanks to the support of the Eurisy members. A special thank you goes to the Space for Smarter Government Programme of the UK Space Agency, the OECD Space Forum, and the Relations with Member States Office of the European Space Agency.
This analysis served as a basis to design a survey targeting all public authorities using a service based on satellites operationally. The survey is currently open and accessible at this LINK.